Request Online
There are no fees and no obligation for obtaining loans through online transactions.
Security
Your privacy is important to us. Applying for loans online will not lead to your data being compromised.
Get Results Fast
After submitting your information, you can be connected to a lender from the comfort of your home.
Cash Straight Away
Subject to the loan provider's approval and you accepting the loan terms, your cash will be deposited directly into the bank account.
How to Get a Payday Loan Online Near Me? Try PaydayMe.com - bad credit personal loans.
A payday loan is short term advance used as an option to help a person with financial difficulties, often unexpected expenses and the charges linked with them are different to other types of credit since Payday loans are repaid quickly. Bad credit or no credits are also allowed to try to get linked to a lender. The steps include the following:
Our online payday loan application procedure is simple and easy. You just have to submit this application form by entering all essential information. Our online payday loan application form is secure and confidential. Your personal information is kept safe with SSL encryption.
Once your information has been submitted, you can get an offer from any of our lenders. Ensure you review the offer very well and know all of the costs, terms, and condition before you make the final decision.
After you've made your choice, you will provide your electronic signature that will enter you into a contract with your lender. Once your application is approved, the lender can deposit money directly into your bank account as soon as the following business day.
Do you need more? Try Unsecured Installment Loans.
Installment loan is a medium term loan with a fixed interest rate that is repaid in equal monthly payments and it's usually limited to 24 months. Loan offers and eligibility depend on individual credit profile. You can obtain as much as $3,000 depending on a state and your financial situation. Installment loans are affordable alternatives to payday loans, but at the same time installment loan lenders have higher qualifications. Request a Loan
Do I Qualify for a Loan?
You must be at least 18 years old
You must live and work legally within the United States of America
You must be working with the same employer for at least 90 days successively
You must have a working telephone number and a valid email address
You must have a bank account with your name
Rating

4.9/5 and 9512 Reviews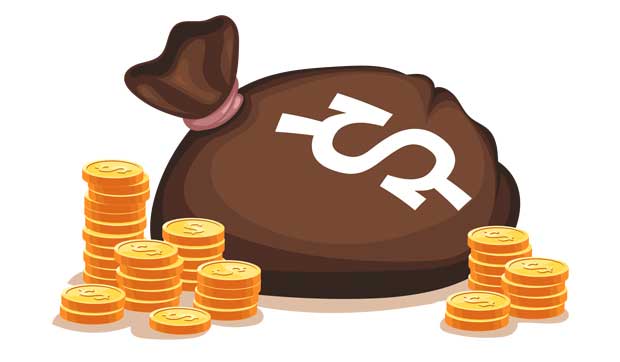 Payday loans
A payday loan is a small dollar short term advance used as an option to help a person with small, often unexpected expenses and the charges linked with them are different to other types of credit since Payday loans are repaid quickly. Bad credit or no credits are also allowed to try to get linked to a lender.
Cash advance
Cash advances are designed to help people cover short term cash needs until their next payday. Cash advances can be a practical and secure way to tide you over when unexpected expenses crop up. If you have expenses related to emergency medical expenses, auto accident or other unexpected bills, a cash advance could help you bridge the gap.
Bad credit personal loans
Paydayme is the leading source for personal loans, for people with bad credit. Once you have completed your online request and it's approved, you will receive an offer from one of our trusted lenders in our network and your cash is usually deposited in your bank account immediately.
Personal loans
Personal loans are commonly for larger fund amounts; this means that they can essentially provide a solution to many of your immediate financial problems, and are paid back in installments over a longer period. Reputable lenders in our networks offer personal loans to help you start a journey toward financial recovery, rather than set you on the limitless spiral of more debt. If you need personal loan with monthly payments try PaydayClick.com they offer payday loan online too. Or you can try Cybotex.com they offer Bad Credit Loans and Installment Loans.
Bad credit loans
The last thing you need is a bad financial situation turned worse, and this is where bad credit loans processing can save the day real quick. Many people who use these short term loans and then return to lenders later again appreciate the effective help when other choices are not available. For those who have bad credit, it comes as a relief to get an emergency loan!
Quick loans
The idea of quick loans is that you receive the money you need in one lump sum to pay for your emergency. You can then repay the loan plus interest repayments as soon as you receive your next wage or salary.
Payday loans online
Payday loans online loans at Paydayme are a simple, fast and dependable way to access cash as soon as you need it. You can complete payday loan application online in minutes and get an instant decision. You can also be connected to our networks of lenders and get you cash immediately.
Short term loans
Short term lending is a great way for you to handle financial emergency fast. Paydayme presents a network of active lenders online. Through our networks, you will have access to different lenders and get your short term loans without any obstacles and delays.
Payday express
Payday express can be the right solution to your short term financial troubles this service takes care of its consumers. All direct money lenders, who work with us, review applications in real time. This fact makes it possible for short term internet loans online to be approved fast. Use our online service and forget about money difficulties for good! Check out our facebook page.
Payday Loans USA
We offer Payday Loans in USA